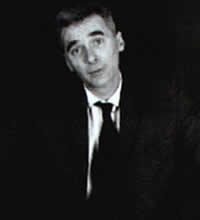 Fri 3 May 7.30pm - 10.30pm
THE RADICAL TRADITION
Michael Marra
Tam Dean Burn
Croft #5
Patrick Scott Hogg
Michael Marra's couthy observational songs have rightly earned him a reputation as one of Scotland's finest songwriters. He is joined by the young CelticHouse team, Croft #5. Tam Dean Burn, an actor in the radical tradition interprets the work of Irvine Welsh. Patrick Scott Hogg, co-editor of the contrversial Canongate Burns will also contribute.
SONGS & CLATTER
11 pm
Daimh+Dolphinboy (DJ)
the late show, dance till you drop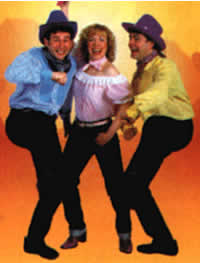 Sat 4 May times as listed
11 am The Happy Gang
12.45pm
A DRAP O BARLEY BREE
Isle of Arran Distillers, makers of the official Robert Burns World Federation whisky present a whisky tasting hosted by acclaimed whisky writer Malcolm Greenwood. Tickets strictly limited, over 18s only
4.30pm
Toasting the Lassies
Gill Bowman tells the story of Burns' fascinating love life in words and song.
7.30pm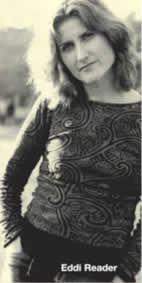 THE LYRICAL TRADITION
Eddi Reader
James Grant
Liz Niven
3rd Degree Burns
Eddi Reader presents brand new interpretations of Burns while James Grant plays material from his new poetry album. Contemporary poetry read by Liz Niven and local flavour by 3rd Degree Burns.
11 pm
SONGS & CLATTER
Croft#5 + Dolphinboy (DJ)
Sunday 5 May times as listed
2.00pm
TO A MOUTH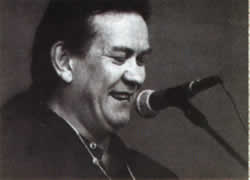 World-renowned pianist Brian Kellock and his trio introduce BBC Scotland's Brian Morton and politicat friends such as Margo MacDonald, Tommy Sheridan, Robin Harper and David Mundell reading and discussing the contemporary relevance of Burns' poems. Not to be missed.
7.30pm
THE LIVING TRADITION

Looking to the future, Dr Fred Freeman
and his guests John Morran and Marc
Duff present selections from the Burns
songbook. The legendry Dick Gaughan,
Scotland's radical song riter and musician.